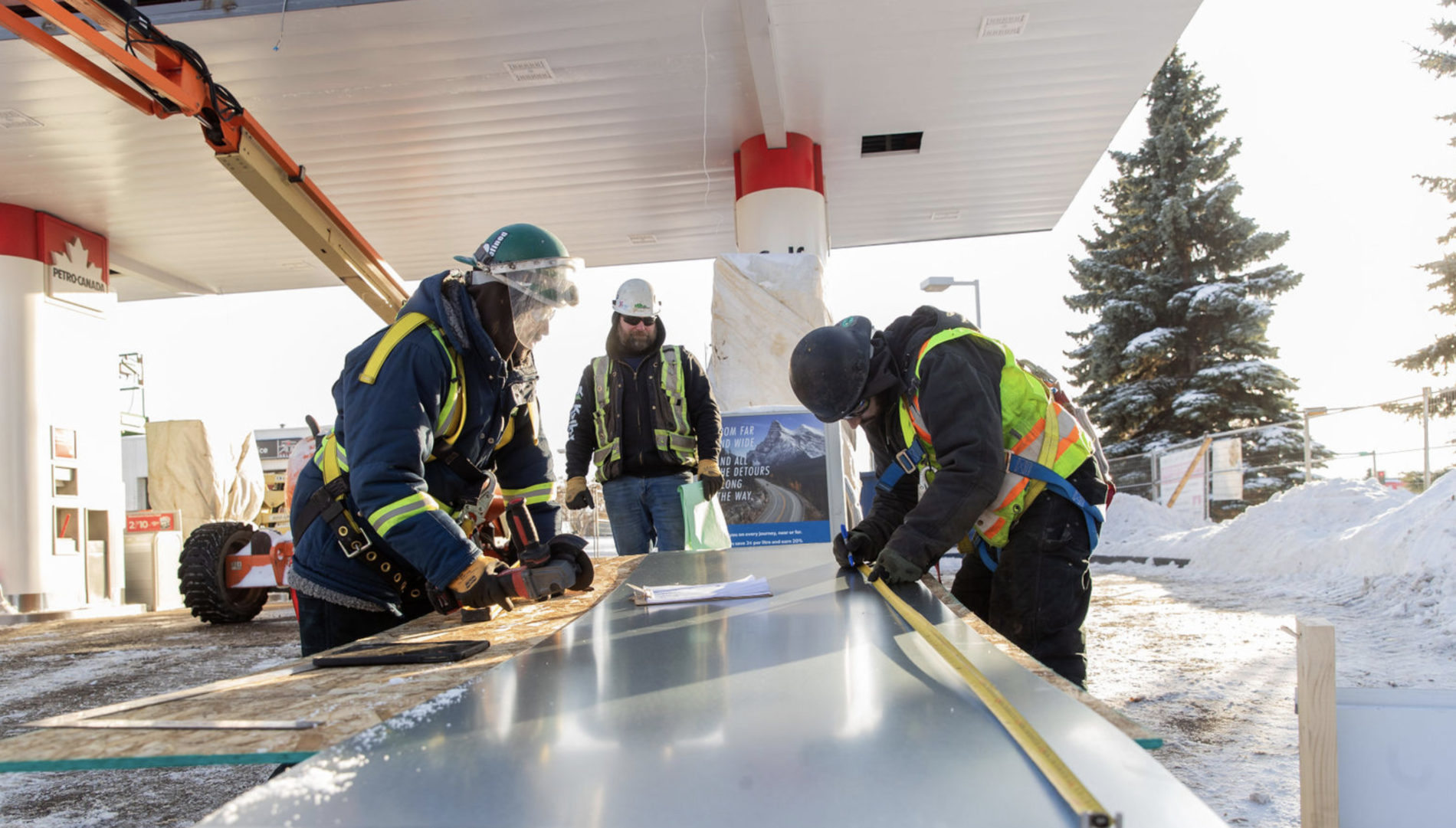 Current Postings: FOREMAN
Are you at the top of your game and ready to lead, coach and support a team of exceptional, like-minded carpenters, apprentices and trades?
Are you an experienced carpenter with the right combination of drive, skills and attitude?
Does your impeccable attention to detail reflect in your work, both with daily progress and at project completion?
Are you an organizational multi-tasker who keeps their documents as neat and tidy as their job site?
Are you physically fit enough to perform in a hands-on role all day and also enjoy the amazing recreation of the Sea to Sky on your days off?
Are you excited to join a growing team of professionals with a strong reputation for producing amazing work?
At TM Builders we are in the business of creating happy customers. When working with TM we assure our clients the best possible experience from start to finish with our transparent communication, honesty, and commitment to quality. We use cutting edge construction management software to connect clients with their projects 24 hours a day.
We're outdoor enthusiasts, adrenaline junkies, golfers, bikers, and parents, but the TM Team dedicates the rest of our time building and remodeling exceptional homes and spaces. Management is responsible for fostering up-front, honest partnerships that benefit everyone. With TM, you'll experience a culture of transparency, high quality craftsmanship, and solution-oriented attitudes.
At this time, we are looking for our next superstar Foreman to lead our Construction Team to success!
You are a leader who can influence, empower and hold people to account
You are a motivated life-long learner who is ready to grow their career
You are safety-conscious,
You have a strong work ethic and aren't fazed by logistical challenges
You are a strong communicator able to support Apprentices, Labourers and Sub Trades to achieve exceptional standards, and can do so with a friendly and approachable personality
You are a multi-tasker with capacity to manage high-volume workload, calmly managing your priorities while staying focused and making sound decisions
You are experienced in customer service and can manage a diverse workforce
You are a fan of the Sea to Sky lifestyle!
Execute all carpentry work from each stage of the build while also directing other crew members and trades
Mentoring apprentices and carpenters to increase efficiency and safety
Quality control for subcontractors and TM crews
Estimating materials and labour time for scope of work proposed
Planning material use to prevent wastage and unnecessary cost
Assembling site office and fulfilling equipment requirements, including site security
Manage material deliveries, handing, storage and placement
Maintaining effective and patient communication with stakeholders including; clients, team members, architect, sub-contractors, inspectors
Ensuring the job site is tidy and meets requirements of the Occupational Health and Safety Act
Managing the quality of work daily, addressing deficiencies as they happen
Coordinating with the Project Manager
Proactively communicate and respond to changes or issues with sub trades, vendors, clients or municipality
Communicating with HR on labour requirements for the short and long-term outlook
Responsible for site documentation. Using software such as T-sheets and Builder-Trend, and insuring purchase orders are completed and communicated with the PM
Coordinating and building rapport with teams across multiple construction sites including other foreman, carpenters and sub trades
Supporting the construction team daily with a positive, can-do attitude
5+ years experience working as a lead carpenter
Teamwork and strong leadership ability, previous experience mentoring employees
Great organizational skills and attention to detail
Knowledge of all aspects of residential renovation and new build construction
Friendly and approachable personality
Comfortable using computer programs
Strong understanding of BC & Local Municipal Building Codes
Must own a reliable vehicle and have a valid Canadian driver's license
Must have tool belt and tools
Must be legally entitled to work in Canada
Red Seal/Journeyman certification an asset
Experience with Builder-Trend or a similar Construction Management Software an asset
Occupational First Aid an asset
Must be physically able to perform all construction work including lifting heavy objects and comfortable working at heights and in all weather conditions.
Attractive total compensation package including extended health benefits and retention bonus
Ongoing opportunities for professional development and paid training programs
Access to Golf Passes at the Fairmont Chateau Whistler Golf Course & Big Sky Golf Course in Pemberton
Access to Spirit Pass program 
Pride of being part of an award-winning team who show up with integrity and are focused on achieving exceptional customer experiences